State of the State of Tourism
April 22, 2021   2:00 – 3:30pm
Adam Sacks, Founder and President of Tourism Economics
Chris Klauda, Senior Director, Market Insights – Smith Travel Research
Historic travel industry losses continue to mount. However, economic fundamentals and traveler sentiment data point to significant near-term opportunities. Adam Sacks will share Tourism Economics' latest views on the economy, the mindset of travelers, and expectations for how and when travel will fully recover.
Adams Sacks is the Founder and President of Tourism, an Oxford Economics company dedicated to understanding the relationship between travel and the economy. For more than two decades, Adam has worked with destinations, industry associations, and companies around the world in the areas of opportunity and risk assessments, policy analysis, and economic impact.
Chris Klauda will cover the good, the bad and the ugly of what happened in 2020 nationally with special focus on Missouri overall and key markets in Missouri as it pertains to hotel industry trends and forecasts.
Chris Klauda leads the research and analytic efforts for STR's market insights division which includes market level hotel performance, compression analysis, special event impact and group meeting trends. She is instrumental in producing STR's biennial study of meeting planners titled Destination MAP (Meeting Assessment Planning). The 2021 issue was released in July 2021. Chris also manages internal and external survey research conducted by STR.
Stephen Foutes, Director of Missouri Tourism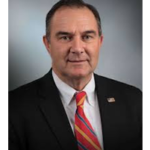 Mike Kehoe, Lieutenant Governor of Missouri