MESSAGE FROM THE PRESIDENT OF THE BOARD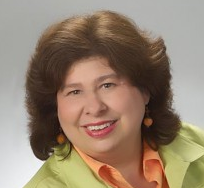 In 2016, we embarked on a new chapter for Missouri Travel Council, as Chuck Martin stepped into the role of Executive Director. I think that Chuck and our 2016-2017 President, Cori Day, deserve a big thank you for the work they have done.
Together, they guided us through some significant changes, including reducing the number of regions from ten to five, changing the structure of the Board of Directors so that each region is represented by two Directors and that those Directors, combined with the five officer positions, make up a fifteen member Board.
Additionally, we have a new and improved website, a professional new rack card to aid in member recruitment and on the horizon – Missouri Sports Travel Exchange, a new sales opportunity, launching in 2019.
My challenge to you as our members and to myself as your current President is to take that foundation that Cori and Chuck laid for us and use it to grow Missouri Travel Council in even more ways. With the help of the Board and the Executive Committee, I'd like to see Missouri Travel Council become even more relevant in the tourism industry statewide. We held our first Legislative Education workshop in conjunction with Capital Days in 2017, and plan to continue that tradition on an annual basis. As the Division of Tourism faces challenging budget times, we need to be the statewide voice of tourism, educating our local leaders and industry partners on the role tourism plays in driving not only the state's economy, but our own local economies, as well. Additionally, we need to continue to encourage our elected officials to support tourism in the strongest way possible.
I have been involved with Missouri Travel Council for the past ten years, and have been aware of its impact on tourism for many more years than that. As a hotel representative and as a destination representative, Missouri Travel Council has been invaluable to my professional development and I have developed lifelong friendships as a result of being a part of this wonderful organization.
I encourage you to please make time for Missouri Travel Council; become involved with a committee, attend an event for the first time and/or make a suggestion for an activity or event that you feel is something that is needed. We are stronger when we are together. I look forward to working with each and every one of you and I'd love to hear your ideas whenever you'd like to share them.
Sincerely,
Beth Mead, President
Missouri Travel Council
(573) 441-5577
Beth.Mead@como.gov
MEMBER BENEFITS
Benefits of membership in Missouri Travel Council include:
1) Relationships: Tourism is a relationship business. You'll have ample opportunities for quality networking with travel and tourism professionals from all across Missouri that can serve as invaluable resources and sounding boards.
2) Sales Opportunities: At Missouri Travel Council's sales events, you'll build and develop relationships with new and existing customers. You can also book business at any one of our quality sales marketing events, such as Bank Travel Exchange, Missouri Event Summit (formerly Joint Meeting Planners Trade Show) and the Leisure Travel Trade Show at the Missouri State Fair. Our sales events mean stronger customer relationships and an increase in your company's bottom line. The cost savings between what a member pays to attend Bank Travel Exchange as compared to a non-member is $140. That savings alone covers a significant portion of your membership dues.
3) Legislative Advocacy: We're a strong legislative voice. As a state agency, the Missouri Division of Tourism cannot legally advocate for itself before the Missouri General Assembly. We have taken a successful grass-roots approach to educating our state legislators about the importance of tourism. Missouri's travel industry creates jobs, tax revenue and economic development. The greater the Division of Tourism's marketing efforts, more visitors come to Missouri, which benefits all of us. More people spending nights in our hotels, eating in our restaurants, visiting our attractions, shopping in our stores, etc. We advocate for strong funding for the Missouri Division of Tourism, for legislative initiatives that will benefit our industry and against legislation that potentially could have a negative impact on our industry. Capitol Days for Tourism provides you with the perfect opportunity to meet with your state representatives and senator to let them know the impact that tourism has on your organization and on your community as a whole.
4) Professional Development: Missouri Travel Council offers two education workshops each year that provide invaluable information on a variety of tourism industry specific topics. These workshops also provide the perfect setting for invaluable networking opportunities.
5) Ongoing Communication: You'll stay informed as Missouri Travel Council provides a weekly members-only e-newsletter. The e-newsletter provides you with insight into upcoming Missouri Travel Council events, interesting articles, weekly legislative updates, links of interest and more. We're also just weeks away from launching a new website designed to better meet the various needs of our diverse membership.
6) Credibility: In existence since 1962, Missouri Travel Council is well-respected as Missouri's oldest grassroots tourism organization. Members of Missouri Travel Council are valuable and visible parts of Missouri's tourism team; a team comprised of all entities involved in tourism – from smaller family-owned operations to larger corporate entities – including lodging, attractions, shopping, casinos, houseboat rentals, marinas, associations, CVBs, Chambers, government, campgrounds, restaurants, wineries, communications, media, public relations, travel agencies, tour operators, receptive operators, transportation, miscellaneous firms and individuals.